Tag 1 - 31.März
100 VPs, started production. The recording truck moved onto the job at mid-day and troubleshot the entire spread. Wirelines were run on 3 vibes (vibe 4 down for a steering problem). The high cut filter was then changed to 205Hz to coincide with the 1ms sample and recording was started. Vibe 1 developed a hydraulic leak and was replaced with vibe 2, but no other issues. Winds were 10-15 mph and records looked good with strong energy.
VPs today 100
VPs to date 100
VPs remaining 326
VPs total 426
Tag 2 - 1. April
79 VPs, ended early due to wind. Fair start with just one set of vibes (until steering cylinder is installed). Winds 10-15 mph with gusts to 20 to start, but gusting quickly picked up to 35 mph when it was called for the day by client Matt Bickle who was in communication with observer Brian Ball while he was still enroute.
VPs today 79
VPs to date 179
VPs remaining 247
VPs total 426
Tag 3 - 2. April
248 VPs, completed production. A good start after changing out 2 cables chewed by coyotes. Vibe issues eventually forced taking a vibe from each set to make one, but both issues were tended to and the second set resumed after 1.5 hrs. down. Winds 5-10 mph, a good day for recording, concluding mid-afternoon. Troubleshooters kept the spread clean of any failures.
VPs today 248
VPs to date 427
VPs remaining 0
VPs total 427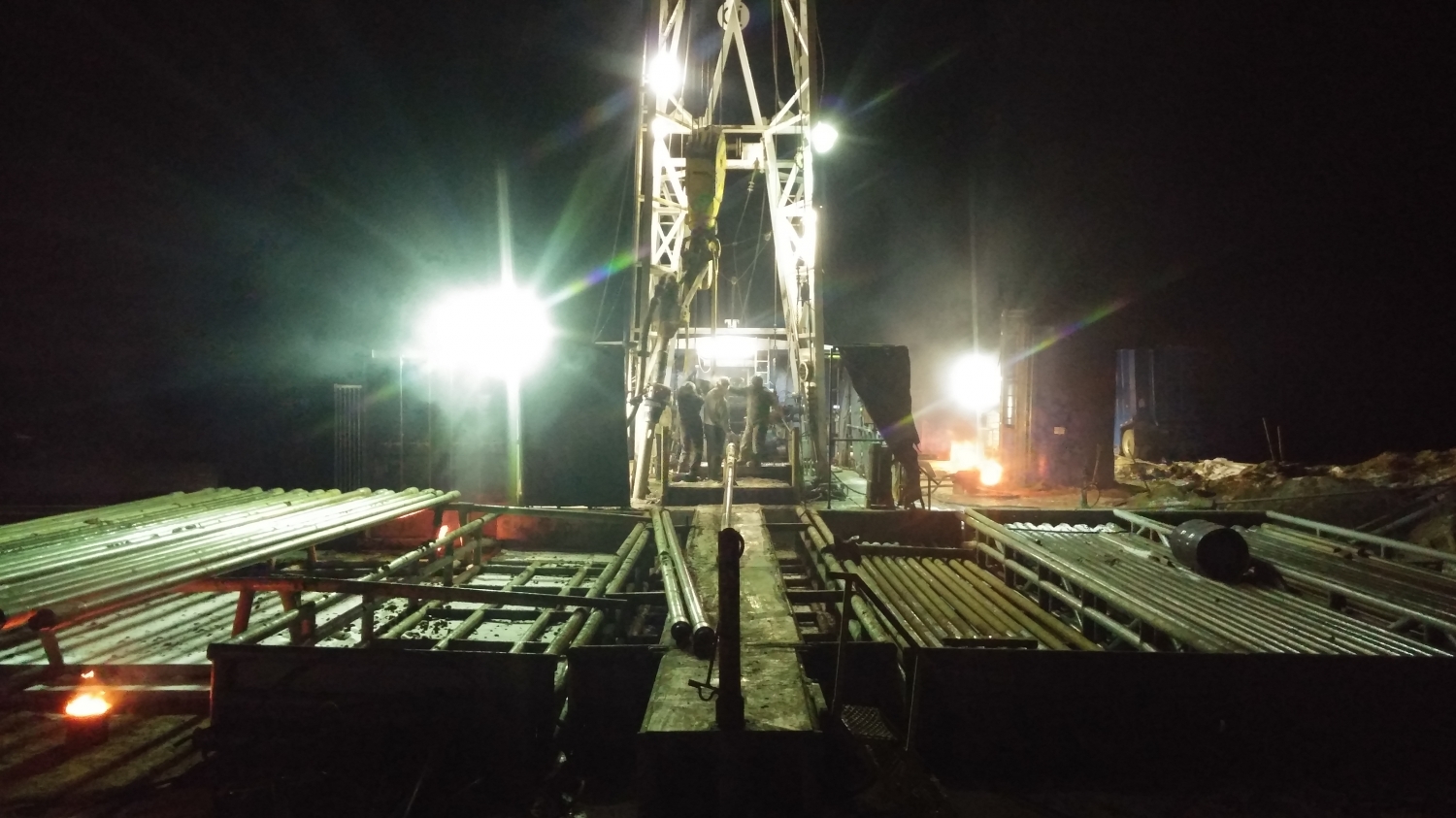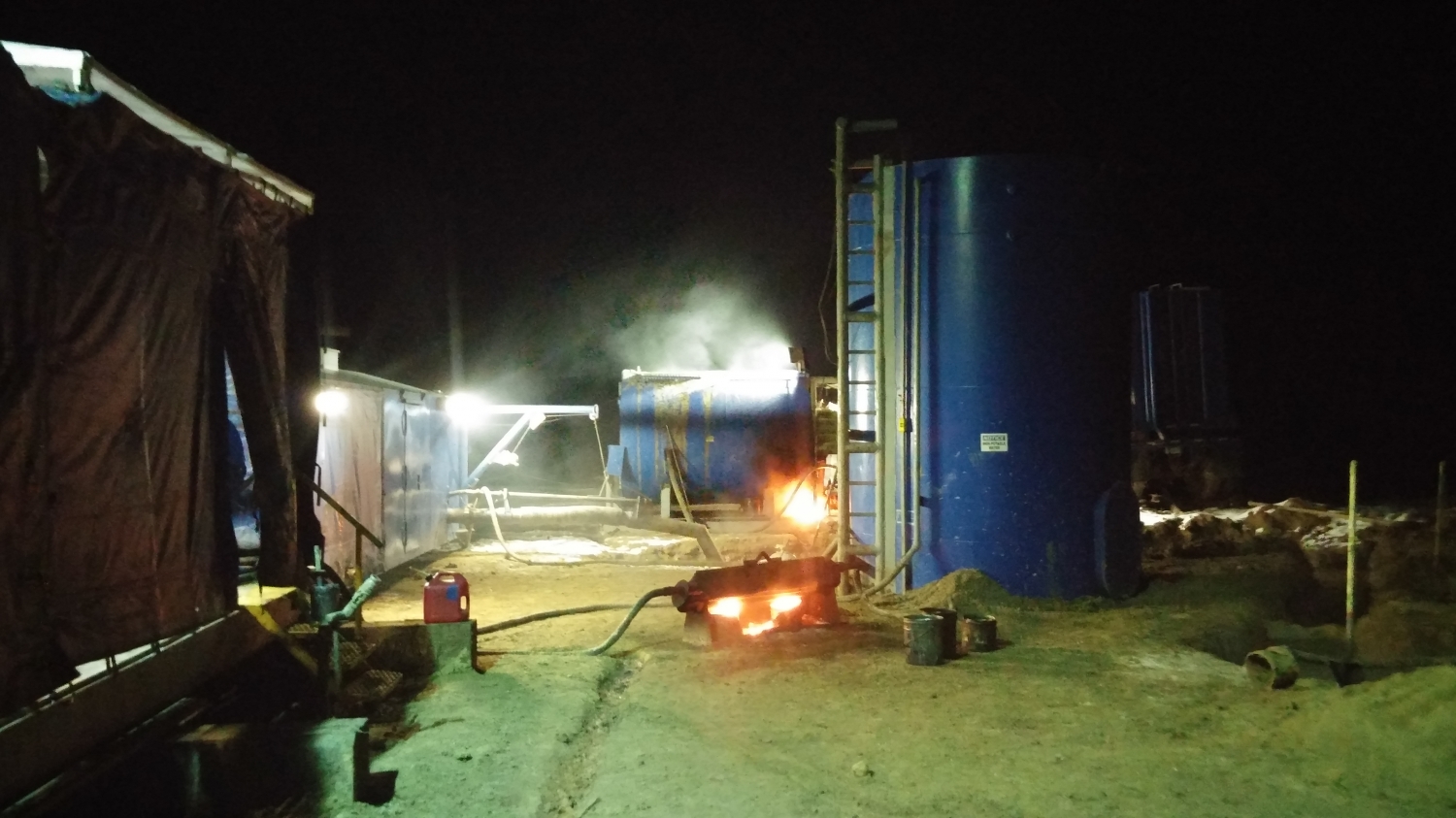 Middle Branch-Younkin RDC-1 Dokumentation